Folly Beach, South Carolina, with its glistening beaches, laid-back Southern charm, and enticing Gullah tradition, is the land of Cate Cooper's childhood, the place where all the ghosts of her past roam freely. Now, thanks to a newly deceased husband whose financial and emotional perfidy has left her homeless and broke, she's returning to this lovely strip of coast.

Once, another woman found comfort here: an artist, writer, and sometime colleague of the revered George Gershwin. With her beloved husband, DuBose, Dorothy Heyward enjoyed the greatest moments of her life at Folly. Though the Heywards are long gone, their passion and spirit linger in every ocean breeze.

To her surprise, Cate is about to discover that you can go home again, for Folly holds the possibility of unexpected fulfillment—not just the memories of the girl she was, but the promise of the woman she's always wanted to become. . . .
****************************
So as the book starts, we are at Cate's husband's funeral. I have to say that the very beginning and probably the first two Chapters or so, were kind of slow for me.
This was my first Dorothea Benton Frank book and while I think by the end I was able to appreciate her style of writing, it did take some getting used to. I'm not a huge fan of books that seem to have long pages about the backstory or explaining who so and so is and what they did and whatever....it's just not the kind of stuff that I find interesting.
But I kept with it and very shortly began enjoying the story.
This is a Southern fiction at it's best. I like that intertwined with the all the family ups and downs and drama, there is also historical details and a lot of funny moments throughout the book. The author was able to vividly describe the setting and I think for me that was one of the best parts of the book, I kept imagining being where the characters were and kept thinking "boy, I wish I was there".
Overall, after the slow start I ended up not only enjoying the book but unable to set it down for very long, I was so into the story that I wanted to know what was coming next and what was going to happen to Cate.
Definitely recommend it :)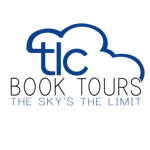 Thank you to TLC Book Tours for providing me with a review copy. If you want to check out the rest of the tour, here are the next stops:
Tuesday, January 3rd:
Book Journey
Wednesday, January 4th:
Chunky Monkey
Thursday, January 5th:
All Grown Up?